Love your bed and every aspect of your life—sleep, mood, skin, sex, navigating work and relationships—vastly improves. "One of the best parts of the day is the time I have to myself before going to sleep," says Boll & Branch cofounder and chief designer Missy Tannen. "I wash my face, maybe watch some television—or I just lie there in bed with the lights off, loving that I'm exactly where I am." Tannen's focus on beds, bedding, and sleep started when she was teaching third grade. "My husband and I had renovated our bedroom and were moving from a queen bed to a king," says the New Jersey mom of three. "We needed sheets but couldn't find anything organic, sustainably made, and luxurious."
The Tannens started looking at organic cotton farming (not only is the conventional cotton industry infamously exploitative; it's also one of the most insecticide-intensive and water-waste-causing crops), textiles, and manufacturing. After a year, they'd created what they hadn't been able to find: the softest-ever sheets, exquisitely downy pillows and shams, cozy blankets, duvets, and more. The line of sumptuous, sustainably produced, Fair Trade–certified organic-cotton bedding was an instant hit when it launched in 2014—and it's grown exponentially ever since.
"We concentrate on making every piece feel incredible," Tannen says. "As you're lying in bed or running your feet along the sheets, you know that what you're sleeping in was made with intention, that it isn't harming you with pesticides and didn't harm the people who made it, either."
To say Tannen loves bedtime is an understatement. "You're drifting off, and there's that moment right before sleep that's so peaceful and amazing," she says. "It's this comfortable, serene, just-for-you space." Here, her five best tips for optimizing that moment.

THE BEST SHEETS DON'T
JUST LOOK GOOD
The fitted sheet in Boll & Branch's bestselling hemmed cotton sheet set is ingeniously labeled with head and foot markers, a thoughtful little flourish that makes the rigmarole of changing the sheets a thousand times easier. And the fabric has been carefully considered: "It's done in a loose weave, so the sheets drape beautifully over your body," says Tannen. "I probably did about twenty different weave trials in the development phase."
WHEN IN DOUBT, CHOOSE BLUE
Whether we're losing ourselves in a sleek sea of steel-blue sheets, sleeping in pajamas that help us wind down, or doing a prebed skin treatment, blue is both soothing and one of those colors that works as a gorgeous neutral. "Our shade called Mineral has been on fire this year," says Tannen. "It's not as dark as navy, and it's got grey undertones."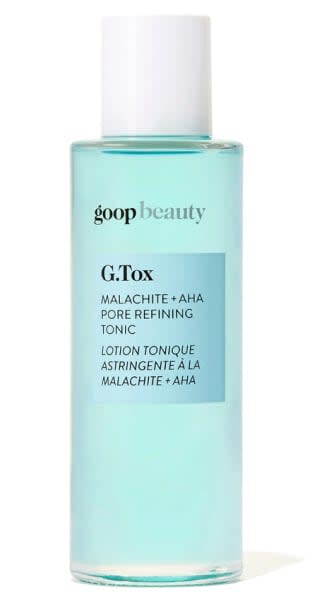 goop Beauty
G.TOX MALACHITE + AHA PORE REFINING TONIC
goop, $75/$68 with subscription
SHOP NOW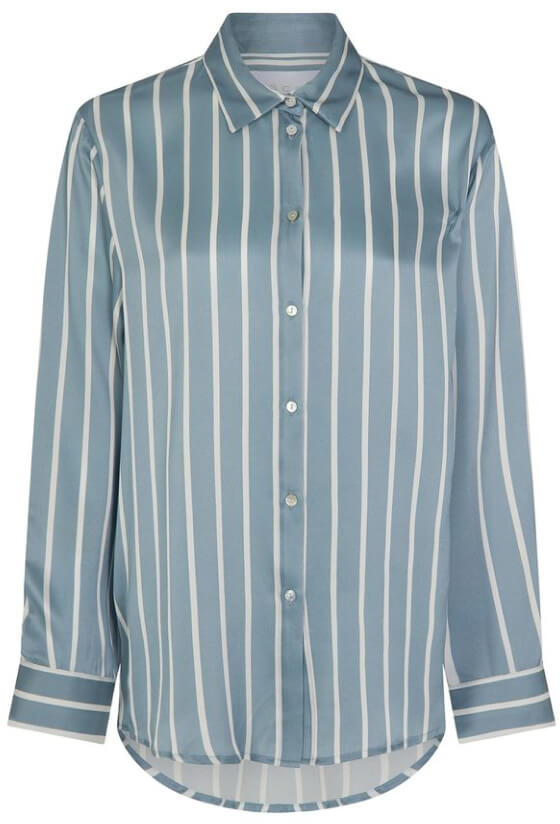 Asceno
THE LONDON PJ TOP
goop, $300
SHOP NOW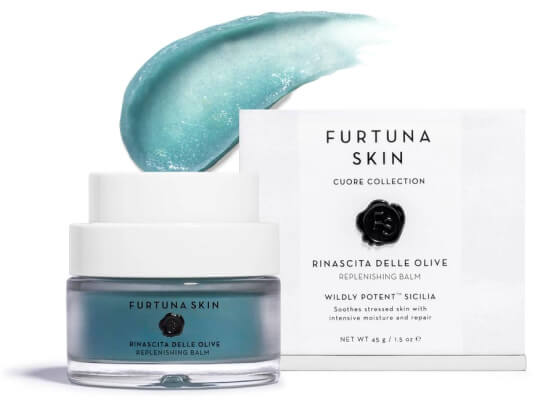 Furtuna Skin
RINASCITA DELLE OLIVE REPLENISHING BALM
goop, $185
SHOP NOW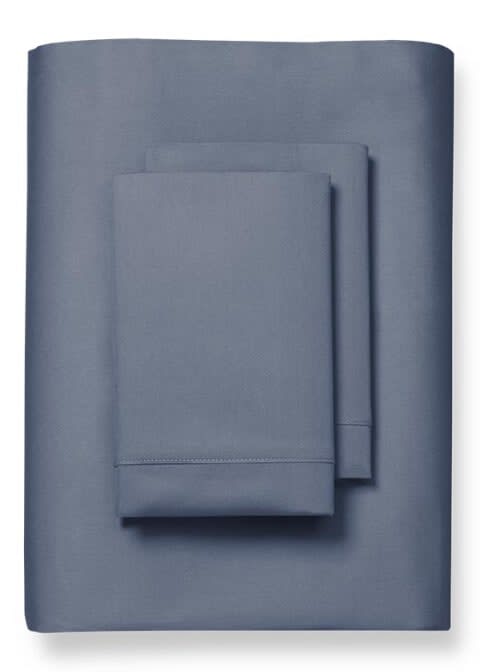 Boll & Branch
SIGNATURE HEMMED SHEET SET
Boll & Branch, $168 to $298
SHOP NOW


Asceno
THE LONDON PJ BOTTOMS
goop, $245
SHOP NOW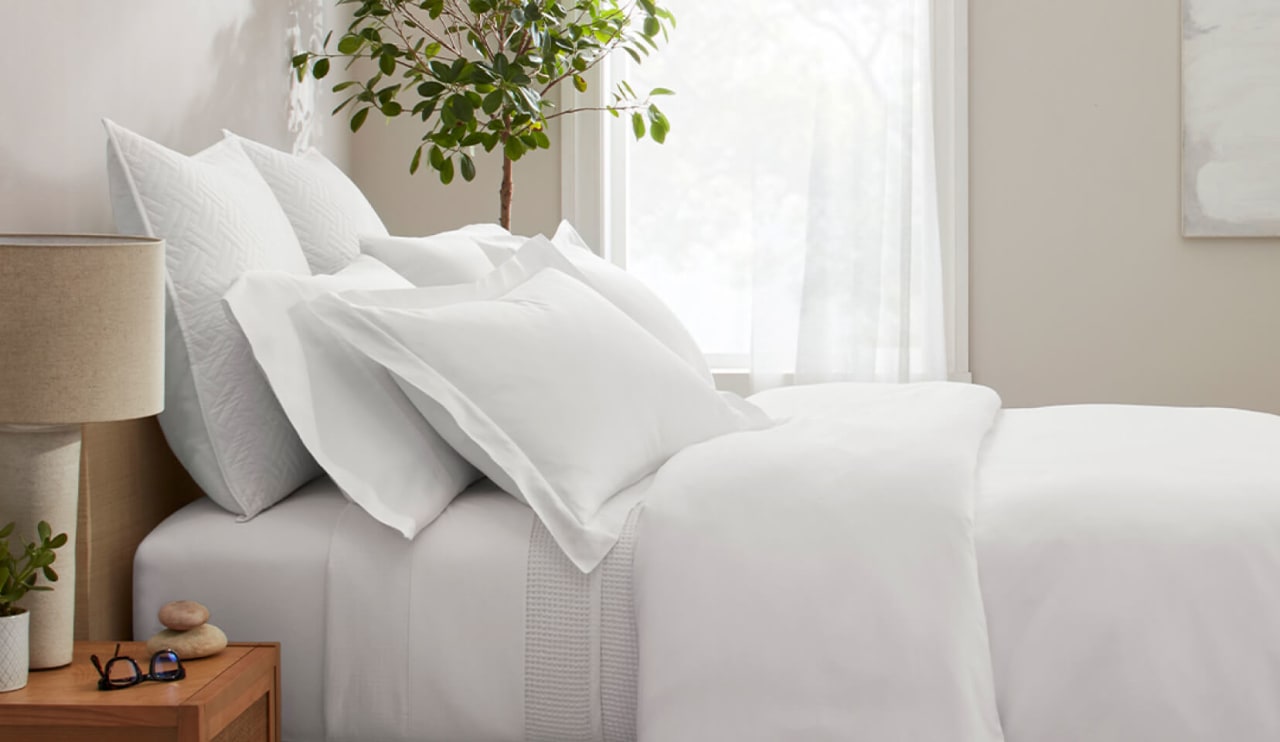 TEXTURE IS AT LEAST AS
IMPORTANT AS COLOR
"A textural flourish makes your space look much more interesting—and makes it feel so much better, too," Tannen says. "When you nestle down in our waffle blanket, for example, it feels so squishy and dreamy. I have it in blush at the foot of my bed, and so does my daughter."
On chillier nights, Tannen busts out fluffier reserves. "We're going into fall—duvet season," she says. The brand's duvet insert comes in three different densities—lightweight, midweight, and ultraweight—each filled with responsibly sourced down. "Those little chambers or squares you see keep the down separated and dispersed so that it doesn't all bunch together in one spot," she explains. "We also added corner loops, so you can tie the duvet insert to the duvet cover and it won't slip around inside."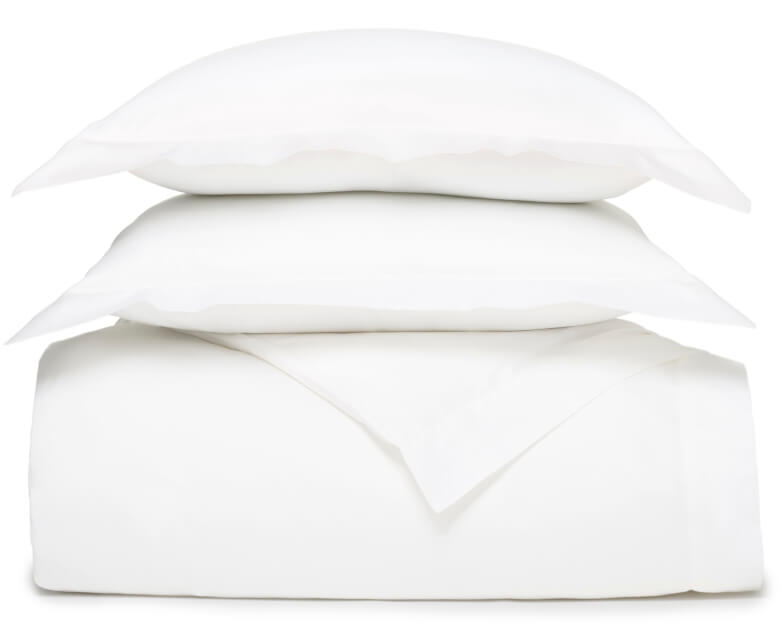 Boll & Branch
SIGNATURE HEMMED DUVET SET
Boll & Branch, $268 to $308
SHOP NOW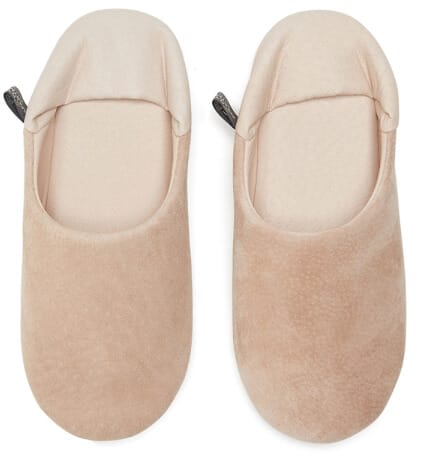 Morihata
WASHABLE LEATHER ROOM SHOES
goop, $196
SHOP NOW

Whether you trick out your bed with row upon row of shams or embellish with a single chaste cushion, beautiful pillows energize any space. "I love how European shams look—Euro pillows are the big square decorative ones. And I have a lumbar pillow right in the front on my bed," says Tannen. "It's clean and easy, yet it makes a statement." And you don't need to throw them in a heap on the floor every night: "People say you're not supposed to sleep on your decorative pillows because they wrinkle, but absolutely do what you want. In Europe, people sleep on their shams." Tannen herself sleeps on the brand's down pillow in medium density (they also come in soft and firm), encased in the company's signature sham.
YOUR BEDSIDE TABLE IS THERE TO HELP YOU WIND DOWN
Candles, a journal, juicy reading, a lamp with a mellow warm glow—surround yourself with comforts to make bedtime as serene as possible. "I have my books and my little dish for jewelry and hair bands next to me," says Tannen. "Whatever makes you feel good, have it nearby."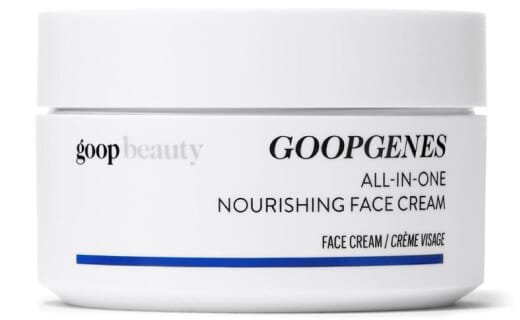 goop Beauty
GOOPGENES ALL-IN-ONE
NOURISHING FACE CREAM
goop, $95/$86 with subscription
SHOP NOW

R+D Design Lab
LUISA CARAFE
goop, $145
SHOP NOW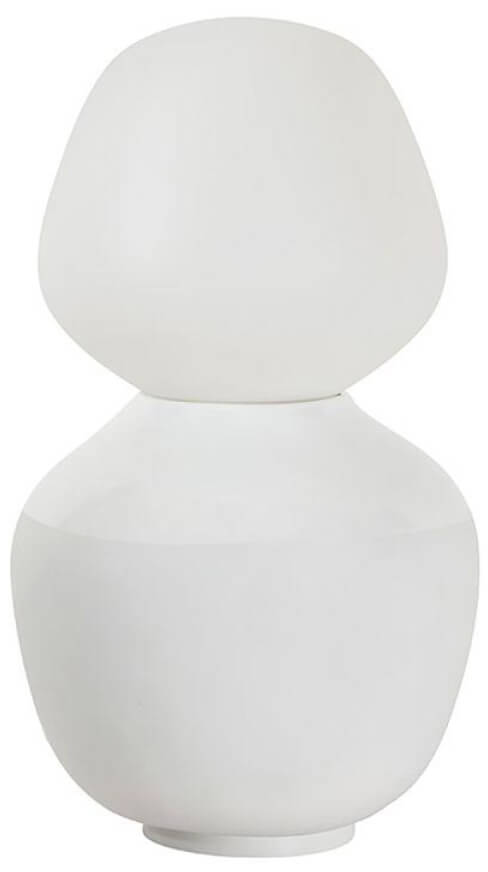 Tala
REFLECTION ENNO TABLE LAMP
goop, $265
SHOP NOW

Intelligent Change
THE FIVE-MINUTE JOURNAL
goop, $25
SHOP NOW

Slip
BLACK EYE MASK
goop, $50
SHOP NOW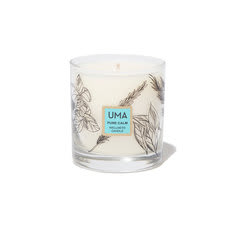 UMA
PURE CALM WELLNESS CANDLE
goop, $68
SHOP NOW​​​​​​​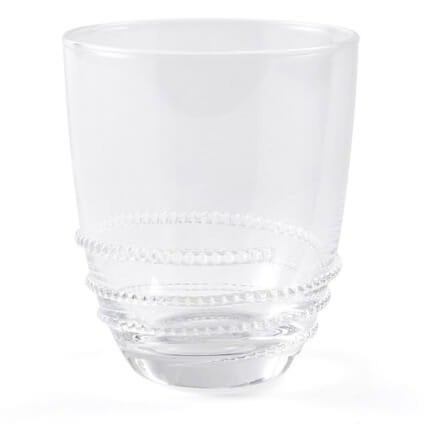 goop x Social Studies
GLASSWARE
goop, $14
SHOP NOW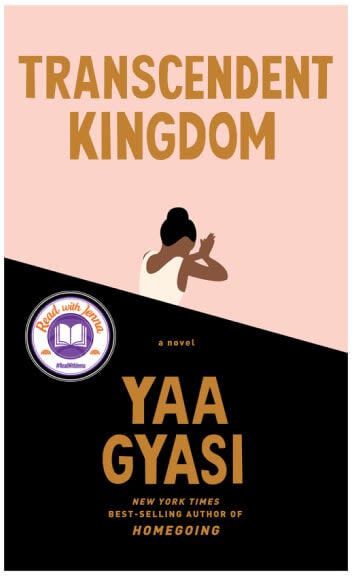 Penguin Random House
TRANSCENDENT KINGDOM
goop, $28
SHOP NOW